:duckI don't have a lot of time, but I just wanted to post that things are still going well here. Even nighttime is improving! She is at the point now that she doesn't cry before bed and she holds my hand to fall asleep. Last night she put her lips on my arm while she sucked her tongue! It was so sweet! Felt just as nice as nursing my babies!
The kids were goofing on my bed today and I had to take a picture. I thought you'd get a kick out of it too.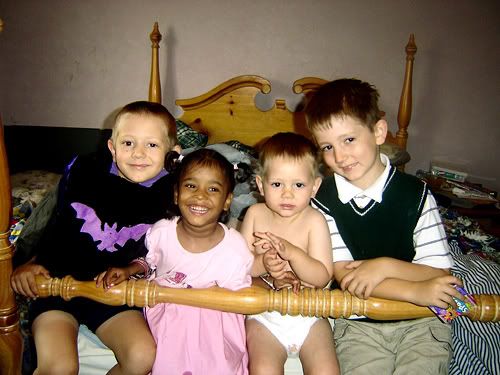 And another one from the other day with my boy in their Kurtis.